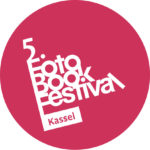 —
TODD HIDO
JASON FULFORD
DIRK BRAEKMAN
LAURENCE AEGERTER
ADAM MURRAY
XAVIER BARRAL
ERIC BEAUDELAIRE
—
20 – 22 April 2012



Le Bal
Paris
At Le Bal's invitation, the 5th International Photobook Festival Kassel has been placed in Paris in the documenta year 2012. Apart from a distinguished program of lectures there has been a selected market place curated by Wilhelm van Zoetendaal.
Our guests have been: Laurence Aëgerter, Gerry Badger, Xavier Barral, Eric Beaudelaire, Chris Boot, Dirk Braeckman, Rémi Coignet, Jason Fulford, Frits Gierstberg, Todd Hido, Adam Murray, Markus Schaden.
Market selected by Willem van Zoetendaal
Artbeat Publishers (Japan), Edition Patrick Frey (Switzerland), Fotohof Edition (Austria), Kominek Books (Germany), J&L Books (United States), Jesuisunebandedejeunes (France), Mörel Books (United Kingdom), Van Zoetendaal Publishers (Netherlands).