In total, 362 photobooks from 37 countries from all over the world were sent in to the 2018 KASSEL DUMMY AWARD. The shortlist selection resulted in 53 photobooks. The 4 winning titles are:

FIRST PRIZE
Iris Janssens (BE)
»Did you know?«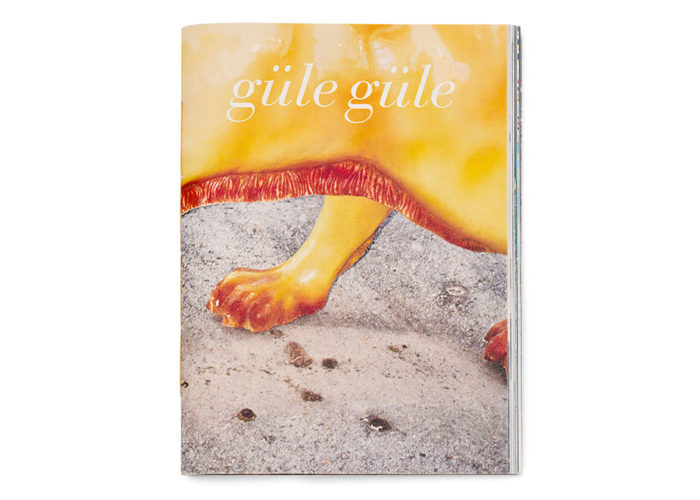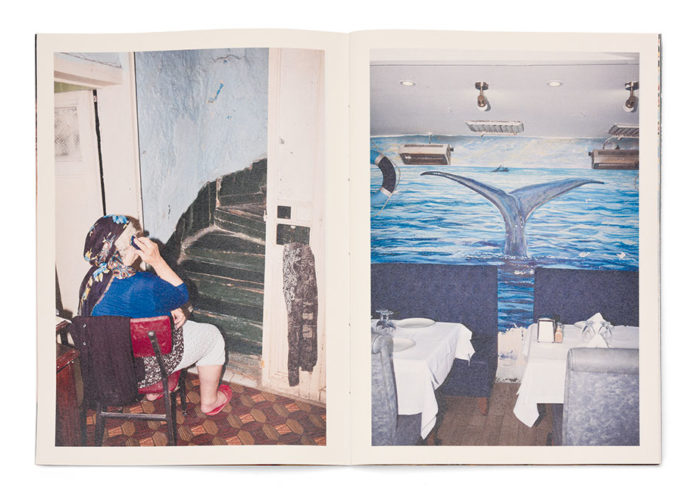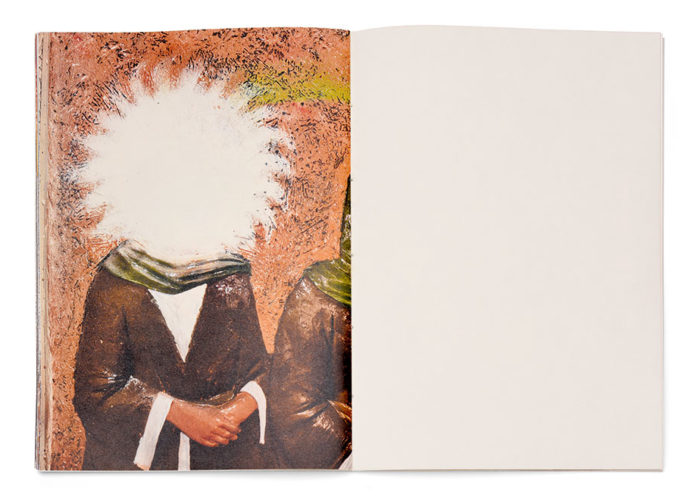 SPECIAL MENTION
Jean-Marc Caimi & Valentina Piccinni (IT)
»Güle Güle«
1. PRIZE
Did you know?  by Iris Janssens
Do you remember the horrible chemical industry disaster in Bhopal 1984 with thousands and thousands of dead and severely injured people? Did you know? uses an innovative concept to show the long-term impacts of this human-made tragedy. This deeply touching book is edited and compiled so as to form a strong photographic document and a manifesto of political activism. By transforming the book into hundreds of flysheets picked up by the readers, the story spreads all over and the work helps to prevent the disaster being forgotten. Did you know? opens up new inspiring thoughts about the role of the photobook in art and society today. Congratulations!
Text by Markus Schaden, The PhotoBookMuseum, Cologne.
Artist website

2. PRIZE
Haddon Hall  by Naomi Harris
This book strikes me with its fresh, light and striking pictures of amazing contrast and flashy colours, as they show the everyday joys and struggles of old people in a hotel in Miami. It is not a photographer entering an unknown quirky community of Holocaust survivors that has found their last companionship at this retreat. Naomi Harris is part of the highs and lows of these men and woman in a very natural, intimate yet respectful way. The images are well composed and wrapped in the bright blue wavy surface of Haddon's Hall outside pool reflecting the sunlight. These marbled lines of the pool's surface lead directly to the bottom of this Haddon Hall pleasure ground and the personal stories of its inhabitants. Even 20 years after Harris took these pictures, it is still an extraordinarily relevant project about laughter and love, decay and death, and about the collectively tying memory of times of glory and the horror of the Holocaust. It is an homage to those people we tend to forget and displace many times in their life, brought to us in the convincing vibrant shape of a photobook.
Text by Ufuk Sahin, Printer and Publisher, Istanbul.
Artist website


3. PRIZE
 »Vila Autódromo, Rio de Janeiro« by Rony Maltz & Guilherme Freitas
Villa Autódromo is a sharp, harsh and still elegant depiction of the destruction of Brazilian community's habitat, provoked by a chaotic accumulation of political, economic and historical decisions as chaotic as the "urban landscapes of demolitions" we find in the book-, the consequences of which affect various generations of citizens. Although this project is concentrated in a very particular place, city and country, we can easily find the same problem all over the globe. A very powerful yet subtle approach to the conflict presented with intelligence and an extraordinary manufacture.
Text by María García Yelo, Christies, Madrid.
Artists website

SPECIAL MENTION
 »Güle Güle« by Jean-Marc Caimi & Valentina Piccinni
Güle Güle is a full bodied work documenting Istanbul in all its facets and in a fast forward mode. It is a visual field journal by the two Italian photographers Jean-Marc Caimi and Valentina Piccini in the Turkish metropolis. On a 4-week trip they have captured street scenes, private indoor insights or intimate portrait close-ups using the whole palette of light and colours as well as contrasts and contradictions.
Much more than snapshots by two Italians on the Bosporus, this is a significant and playful reportage about striking Turkish topics, between cliché and kitsch, hard facts and reality. Moments of standstill and high speed, ancient traditions and current chaos, beauty, pressure and violence stand next to each other. Güle Güle is one of those photobooks that make you wonder if a corresponding soundtrack exists.
As all the jury members liked this extraordinary book but could not find the right position on the list, they decided to give it a special mention.
Text by Antje Haferkamp, Fotobookfestival Kassel.
Artists website
***
Oliver Raymond Barker (GB)  »Trinity«
Charles-Henry Bédué (FR)  »The House of Happiness«
Alfredo Blasquez (MX)  »La playa de los juguetes perdidos«
Sofia Borges (BR)  »White Fire«
Lewis Bush (GB)  »Wv.B«
Jean-Marc Caimi & Valentina Piccinni (IT)  »Güle Güle«
Julio Cesar Cardoso & Shrilene Linny Silva (BR)  »Sete Quedas«
Ignasi Casas & Andrés Bravo (GB)  »New Rites«
Kenji Chiga (JP)  »Suppressed Voice«
Louis De Belle (IT)  »Cartographies«
Steven de Kok (NL)  »Onderhoud is behoud [maintenance is preservation]«
Ángel de la Rubia (BE)  »HAY UN LUGAR / THERE IS A PLACE«
Danilo De Rossi (ES)  »Materia Oscura«
Jon Dunning (GB)  »THE NEW COACHWORK EXAMINATION«
Zuzana Fedorová (CZ)  »Treasure in the Background«
Arimasa Fukukawa (FR)  »Triny«
Thomas Gauthier (FR)  »KOOTENAYS«
Dominik Gigler (DE)  »ICEBERG«
Erik Gustafsson (SE)  »This is Farewell«
Stefan Hammer (DE)  »no charge Tokyo 13«
Naomi Harris (CA)  »Haddon Hall«
Maki Hayashida (JP)  »Almost Transparent Island«
Koji Ishikawa (JP)  »This is not the end.«
Iris Janssens (BE)  »Did you know? «
Moritz Jekat (DE)  »Non ya«
Patrick Junker (DE)  »3804 Days«
Jana Kießer (DE)  »das bleibt unter uns«
Koji Kitagawa (JP)  »Daughter«
David Klammer (DE)  »FORST«
Katherine Longly (BE)  »TO TELL MY REAL INTENTIONS, I WANT TO EAT ONLY HAZE LIKE A HERMIT«
Karsten Maatz (DE)  »FEAR MIGHT HATE«
Rony Maltz & Guilherme Freitas (BR)  »Vila Autódromo, Rio de Janeiro«
Helena Lea Manhartsberger (DE)  »EAT SLEEP SCHOOL FIGHT«
Andrea Motta (GR)  »Trade – Human Trafficking for Sexual Exploitation«
Gloria Oyarzabal (ES)  »WOMAN NO GO'GREE«
Kaamna Patel (IN)  »Dori«
Stuart Richardson (IS)  »Undercurrent«
Lise Saxtrup (DK)  »I don't think you were the same, and now I wonder, was I?«
Charlotte Schmitz (DE)  »La Puente«
Thea M. Schneider (DE)  »Charon«
Jakob Schnetz (DE)  »Ultima Thule«
Chantal Seitz (DE)  »Boubou Business«
Anastasia Soboleva (RU)  »Tear Line«
Alessandra Sposetti (BR)  »Gilda«
Maria Sturm (DE)  »You don't look Native to me«
Bastian Thiery (DE)  »Humpelfuchs«
Ariane Toussaint (NL)  »Chapitre 2–Claudine«
Eiji Ueda (JP)  »PASSION MAGAZINE«
Ekaterina Vasilyeva (RU)  »Road to Petergof«
Sara Vighi (IT)  »Handbook of a Town«
Dinaya Waeyaert (BE)  »Personal Collection«
Mirjam Wählen (DE)  »I Thought of You as Gold, but You are Such a Pain«
Miyuki Yamanaka (JP)  »A STORY«
SHORTLIST JURY
Tamara Berghmans, Curator & Researcher Fotomuseum Antwerp
Evita Goze, Curator at Self Publish Riga and ISSP, Latvia
Marina Paulenka, Director of Organ Vida Festival, Zagreb, Croatia
Laurence Vecten, Co-Editor of The Gould Collection, Paris
Moritz Neumüller, Curator and Teacher at IED, Madrid
Frederic Lezmi, Photographer and Editor, The PhotoBookMuseum, Cologne
Ufuk Sahin, Printer and Publisher, MASMAT, Istanbul
***
FINAL JURY
Sonia Berger, Head of Dalpine Publishing, Madrid
Tamara Berghmans, Curator & Researcher Fotomuseum Antwerp
Gabriela Cendoya-Bergareche, Collector, San Sebastian
María García Yelo, Former Director of PHotoEspaña, Christies, Madrid
Moritz Neumüller, Curator and Teacher at IED, Madrid
Ufuk Sahin, Printer and Publisher, MASMAT, Istanbul
Markus Schaden, Curator, The PhotoBookMuseum, Cologne
***
Kassel Buch
Kulturbahnhof Kassel
11 May – 12 May 2019
IED Madrid
05 June – 25 July 2019
More Info
Photoireland Dublin
5 July – 28 July
More Info
Encontros da Imagem
Braga, Portugal
13 September – 7 October
More Info
Istanbul Photobook Festival
Istanbul, Turkey
12 September – 15 September
More Info
Photobook Week Aarhus
Aarhus, Denmark
3 Oktober – 6 October
More Info

Fotopia Collective Festival
Cluj-Napoca, Romania
12 Oktober – 20 October
More Info
Officine Fotografiche Roma
Rome, Italy
January 2020
More Info
RAW Phototriennale
Worpswede, Germany
21 March – 19 April 2020
More Info
More exhibition spots to follow soon.