In total, 395 photobooks from 44 countries were sent in to the 2020 KASSEL DUMMY AWARD. The shortlist selection resulted in 47 photobooks.
The 4 winning titles are:

FIRST PRIZE
Kohei Kawatani (JP)
»Tofu-Knife«

SECOND PRIZE
Pedro Guimaraes (PT) 
»Rato Tesoura Pistola«

THIRD PRIZE
Youqine Lefèvre (BE) 
»Land of Promises«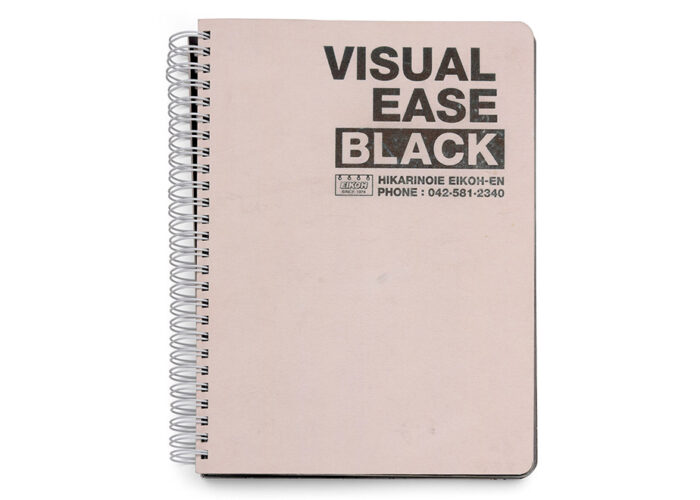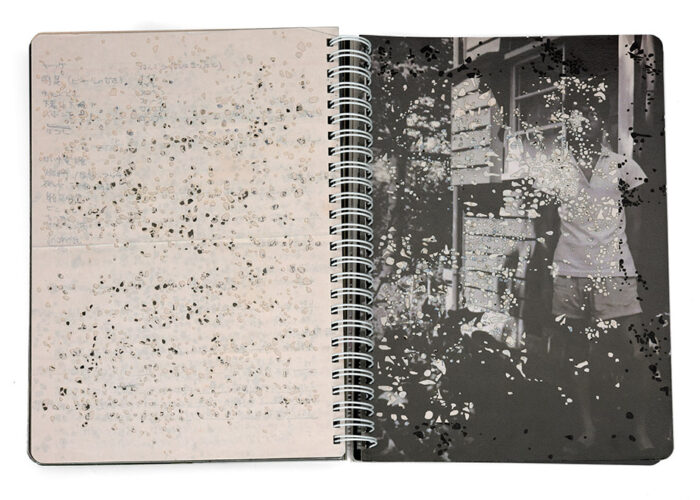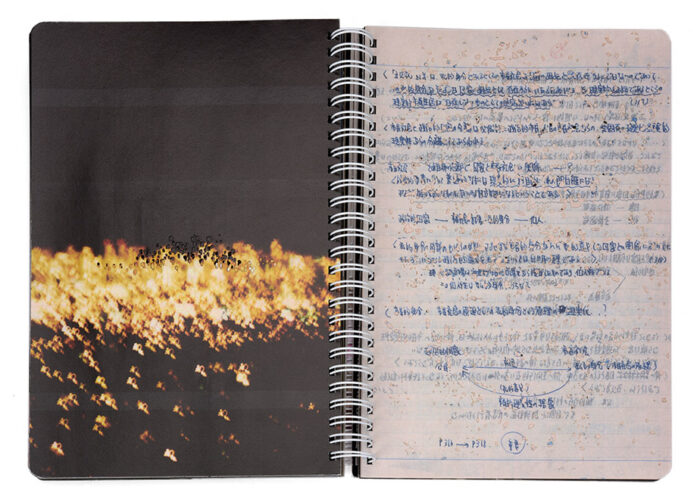 SPECIAL MENTION
Moe Suzuki (JP)
»Sokohi«
1. PRIZE
Tofu-Knife by Kohei Kawatani
Tofu-Knife by Kohei Kawatani is a brilliant exploration of the complex relationship between the artistic and commercial in contemporary photography. In its form and design, the photobook mimics both a scientific database – all photographs are clearly listed in the index and catalogued by numbers – and a customer magazine – the photographs are clean and polished, printed on a thin, glossy paper usually used in the advertising context. The depicted objects and environments are above all visually pleasing – lush vegetation, subtle textures, neat interiors, and alluring objects whose only decipherable function is the aesthetic one. Deliberate decontextualization reduces the images to ready-made objects, as well as foregrounding them the fluidity of their meaning, susceptibility to various creative interpretations. Even though Kawatani's visual expression is decisive and sharp like a (tofu) knife, his photographs are only seemingly impersonal – his unexpected framing, attention to detail, and suggestive use of color hint not only at subjectivity but a certain delicacy, tenderness, and softness (similar, in a way, to tofu itself)
Barbara Gregov, Organ Vida Festival, Zagreb.
Artist website

2. PRIZE
Rato, Tesoura, Pistola by Pedro Guimarães
Rato, Tesoura, Pistola gathers together photographs by Pedro Guimarães, produced in collaboration with Nuno Engstrøm Guimarães (drawings, 7 years old) and Emma-Sofie Engstrøm Guimarães (monster pancakes, 5 years old). Sara Bichão kidly offered her masks that becomes part of a familiar entertainment revealing what an author can be, literally "one who causes to grow," and not only in a parental relationship. Combining the drawings of his children together with portraits of them playfully or simply relating with the father's camera, this photobook, designed by Dayana Lucas, is a manifold of experiences and artistic attitudes in which photography works as an intertwining element and where design strategies activate it as a device involving the reader himself in the game. As the title of the book suggests, "Mouse, scissors, gun", and Pedro explains in the book presentation: "This is how we play together, how we pretend there is no such thing as the vast emptiness that keeps us apart during most days of our lives: 2500 km of land and water, to be precise, the sheer vastness of Europe. But most days is not all days of our lives, right?". And the time we spend flipping through this book, opening the folds that constitute its very semantic structure, has the sweet and captivating flavour of the magic time described in Pedro's book, shortening distances and creating magic worlds with the interaction of basic, but powerful elements.
Chiara Capodici, Leporello Books, Rome.
I am glad that the dummy Rato, Tesoura, Pistola by Pedro Guimarães, produced in collaboration with his kids Nuno Engstrøm Guimarães, who made drawings, and Emma-Sofie Engstrøm Guimarães, who made monster pancakes, is in the final three. Even though there were many amazing applications that I have seen throughout the two days of working on the selection, this book maquette stood out. In line with the overall practice of the artist who mostly produces autobiographical projects, this is a touching personal story. The experience of running the publishing house XYZ Books shows itself in a beautifully crafted object with the paper and the form so well matched with the content. Next to that, the dummy shows an artist as a parent—the theme that deserves more attention overall. Last but not the least, this was one of the dummies that the jury gathered around and simply could not but share the moment of the joy of its discovery. It lightened up our hearts. 
Daria Tuminas, FOTODOK, Utrecht.
Artist website


3. PRIZE
The Land of Promises by Youqine Lefèvre
Youqine Lefèvre's The Land of Promises is a graduation project from KASK, the School of Arts in Gent. Perhaps, one of the best ones I have seen in 2020. It is a very solid and professional work, and indeed a promise of an emerging talent. It tells a story of the artist herself who was adopted in 1994 by one of six Belgian families who went to China to a specific orphanage in order to adopt girls. The artist didn't have her personal memory of this event, only the mediated one—through the stories and documents. The dummy comprises those documents and images of the time, as well as the photographs and research that Lefèvre produced between 2017 and 2019, looking closely at her own story, and at the birth policy and its consequences in China at large. Powerful photography. Modest and effective design of the book object. And a more than urgent subject. When I saw this application while selecting for Kassel Dummy Award 2020, it had a strong impact on me, we talked about it for a while with all the jury members, and there was quite a consensus that this book-to-be is of profound significance.
Daria Tuminas, FOTODOK, Utrecht.
Artist website
SPECIAL MENTION
 SOKOHI by Moe Suzuki
Visual Ease Black is a handmade spiral-bound notebook made in the workshops of the social welfare corporation Tokyo Hikari, which are specialised in the manufacturing of handmade spiral notebooks. It has black pages, which is useful for people with low vision, but also attractive for artists and useful for technical drawings. SOKOHI is an artist book by Moe Suzuki, developed in a workshop with Yumi Goto, in 2019. To use the notebook made by blind people as the structural and metaphorical support to tell the story of the artist's father, who suffers from glaucoma and is slowly losing his vision makes all the sense in the world. At least, in our world. Thanks to brilliant book-makers like Suzuki, the world of photobooks has become even more fluid, open and seamlessly integrated with the world of artists' books today. SOKOHI, which holds personal notes and photographs of Tetsuichi Suzuki, disintegrates more and more towards the end, in a parallel process to his gradual loss of eyesight. His daughter tries to understand, and to show us what she feels that is going on behind her father's eyes: At first tiny and few, then more and always bigger laser-cut holes appear in the pages, simulating the "blind spots" in the father's visual field, and what the artist feels must be his inner life. A highly elaborate book that touches us in an intimate way, without asking for pity or sadness. Pure visual poetry at its best.
Moritz Neumüller, Independent Curator, Barcelona.
Artists website
***
THE SHORTLIST JURY
We would like to thank our fantastic shortlist jury members very much. They have all made an extraordinary amount of effort to select the best books for our 2020 Shortlist, even in Covid-19 times. Chapeau!
Chiara Capodici  |  Leporello Books, Rome
Frédérique Destribats  |  L'éditeur du dimanche, Paris
Daria Tuminas  | FOTODOK, Utrecht
Frederic Lezmi  |  Photographer and Editor, The PhotoBookMuseum, Cologne
Ufuk Sahin  |  Printer and Publisher, MASMAT, Istanbul
Dieter Neubert  |  Fotobookfestival, Kassel
***
THE FINAL JURY
This year, for the first time, our final jury was made up of members of the preliminary jury as well as responsible persons from our international exhibition venues. The prizes were awarded equally by these 21 people. We would like to thank all jury members very much for their intensive work and enthusiastic engagement!
Daniel Boetker-Smith  |  Asia-Pacific Photobook Archive, Melbourne (AU)
Chiara Capodici | Leporello Books, Rome (IT)
Ming Chong | Hong Kong Photobook Festival (HK)
Frédérique Destribats | L'éditeur du dimanche, Paris (FR)
Julia Gelezova + Ángel Luis Gonzales | PhotoIreland Festival, Dublin (IE)
Barbara Gregov + Lea Vene | Organ Vida Festival, Zagreb (HR)
Manuela Kind | Mirage Contemporary Art Space, Siem Reap (KH)
Marketa Kinterova | Fotograf Festival, Prague (CZ)
Volkan Kiziltunc + Elvan Ekren | Istanbul Photobook Week, Istanbul (TR)
Gwen Lee | Singapore International Photography Festival, Singapore (SG)
Tan Lee Kuen | Angkor Photo Festival & Workshops (KH)
Frederic Lezmi | The PhotoBookMuseum, Cologne (DE)
Jessica Lim  | Angkor Photo Festival, Siem Reap (KH)
Dieter Neubert | Fotobookfestival Kassel (DE)
Moritz Neumüller | Photobook Week Aarhus (DK)
Elias Redstone | Photo 2021 International Festival, Melbourne (AU)
Ufuk Sahin | MASMAT Printing and Publishing, Istanbul (TR)
Daria Tuminas | FOTODOK, Utrecht (NL)
Organ Vida International Photography Festival
Zagreb, Croatia
15 September – 1 October 2020
More Info

Photobook Week Aarhus
Aarhus, Denmark
1 Oktober – 4 October 2020
More Info
Fotograf Festival
Prague, Czech Republic
13 October – 25 October 2020
More Info
NOKS Art Space
Istanbul Photobook Festival
Istanbul, Turkey
17 October – 24 October 2020
More Info
Photoireland
Dublin, Ireland
5 November – 25 November 2020
More Info
Angkor Photo Festival & Workshops
Siem Reap, Cambodia
23 November – 27 November 2020
More Info
Singapore International Photography Festival
Singapore
1 December 2020 – 30 January 2021
More Info
PHOTO 2021 International Festival of Photography
Melbourne, Australia
18 February 2021 – 7 March 2021
More Info

Fotopia Collective Festival
Cluj-Napoca, Romania
Postponed
More Info
Officine Fotografiche Roma
Rome, Italy
Postponed
More Info
RAW Phototriennale
Worpswede, Germany
Postponed
More Info